Swap and Shop
Welcome to our Swap and Shop! Feel free to post and find classifieds from other members!
2001 Saab SW
V-6 with low miles, asking $1,500. Call 406.326.2287.
---
Ranch Style Home For Sale in Rudyard
3 Bedrooms + 2 nonconforming and 2 bath on oversized corner lot. House is 3072 sq. ft. total with fireplace, gas heat, finished basement, large rec room, attached garage, covered patio, detached heated workshop and off street parking. Dishwasher, refrigerator, washer, dryer and freezer included. Mature yard with U/G sprinklers and private backyard. Asking $115,000. Call 406.292.3553 or 406.390.4860.
---
Galvanized Water Tank
2,000 gallon, oval, galvanized water tank that is approximatley 16 feet long. No leaks, asking $500. Call 406.357.4282 if interested.
---
Quilt Show at the Montana Seed Show in Harlem
Show takes place on March 9th and 10th, 2018. Quilt items need to be entered by 5:00 pm on March 2nd at the Richman office in Harlem. For questions, contact Carla Becker at 406.353.2256 or Sharon Goodrich at 406.379.2663. Sponsored by the Nimble Thimble Quilt Guild of Harlem/Hogeland/Turner. 1_22
---
1992 John Deere 9600 Combine
Has 30 ft header, separater hours 2,625, engine has 3,875 hours. Asking $22,500, call 406.262.3169. 1_22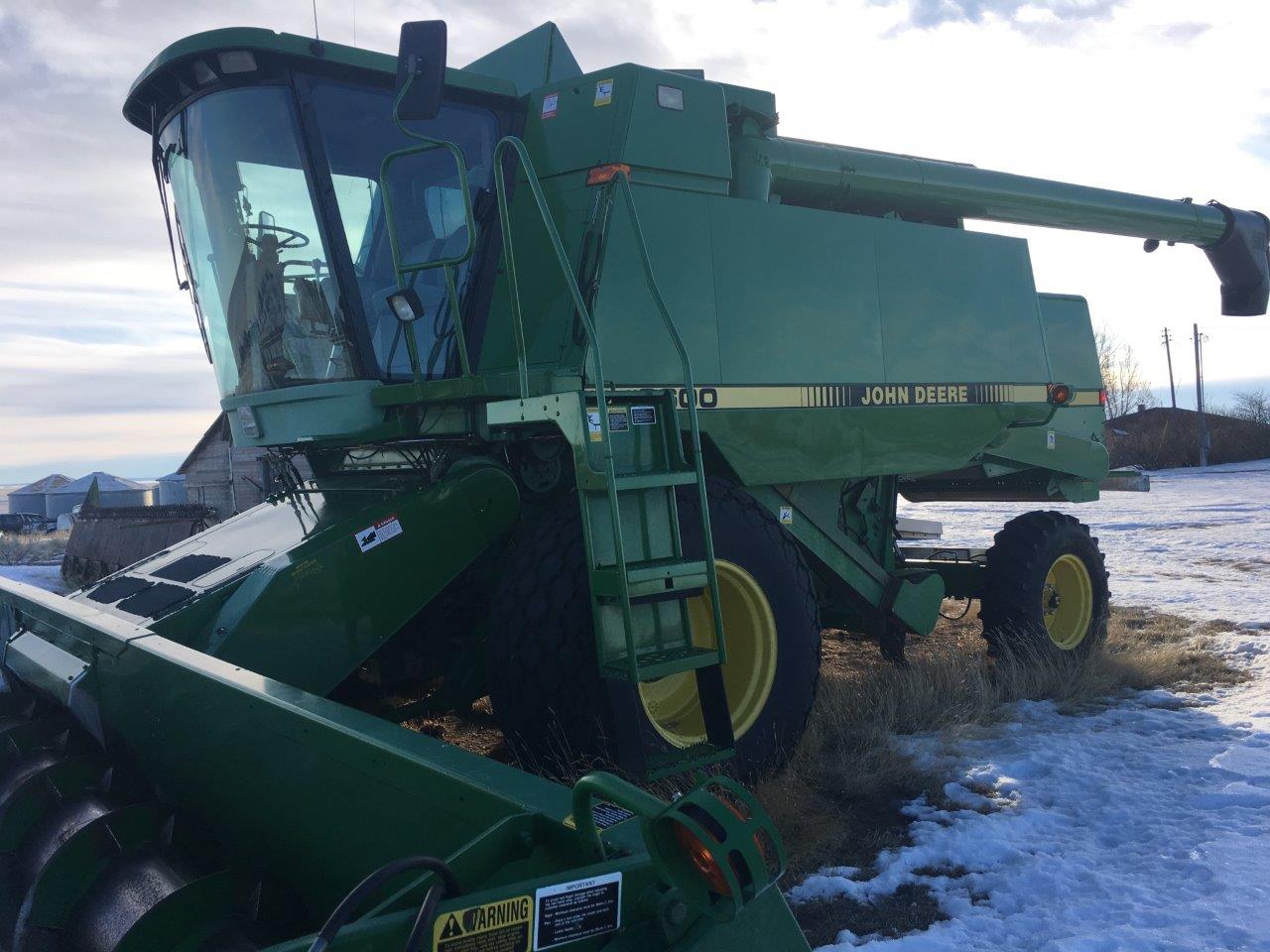 ---
1993 John Deere 8870 Tractor
Tractor has GPS, auto steer, 350 Horsepower, good dual tires (520/85R/42). Asking $36,500, call 406.262.3169. 1_22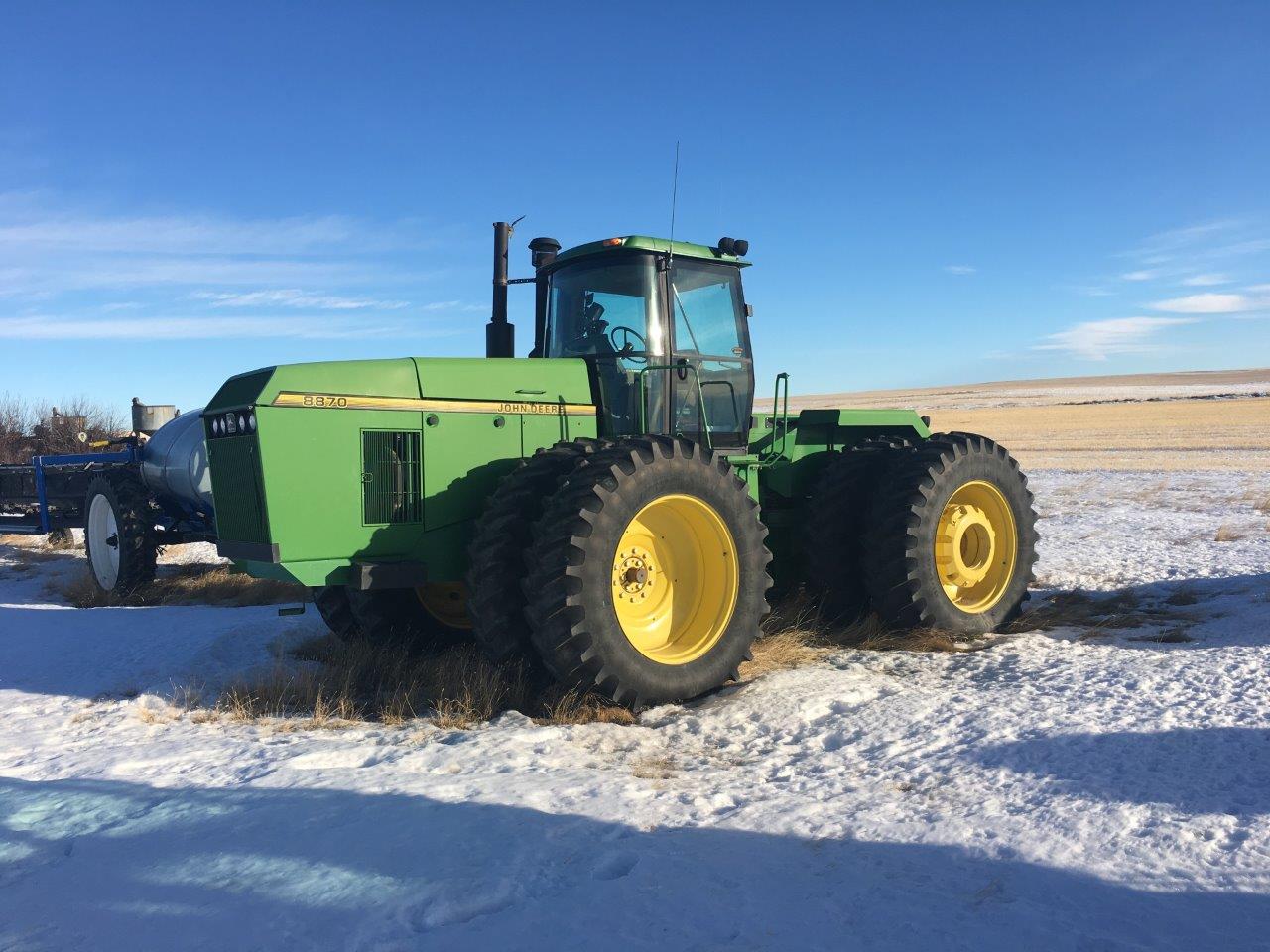 ---
Flexi Coil Air Drill 1720 Cart
The cart has a 5000 38 foot air drill with 12 inch spacing, single shoot, 3 inch steel wheels and monitor. Asking $22,500, call 406.262.3169. 1_19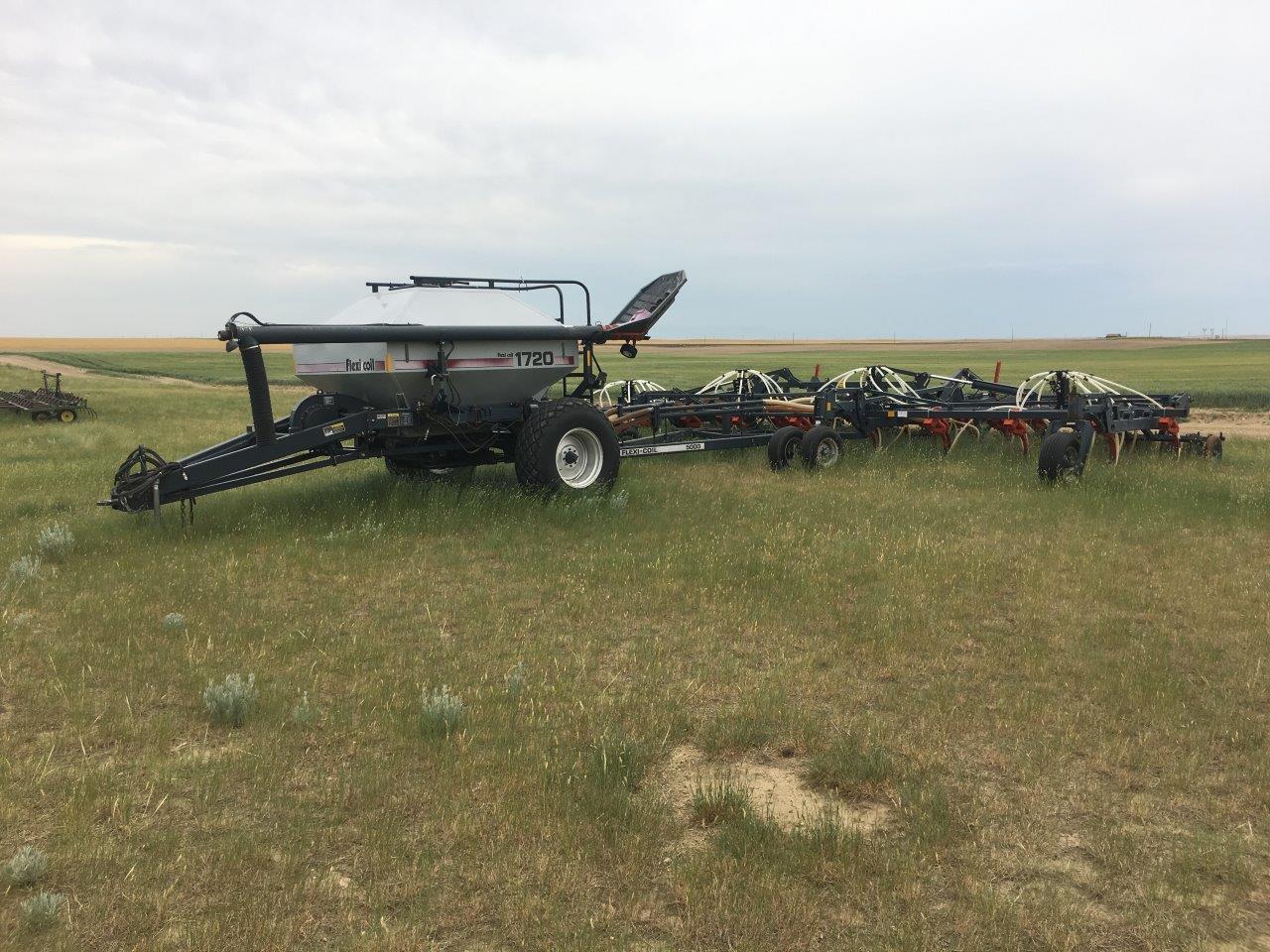 ---
2000 Merrit Livestock Trailer
This 53 ft. spread axle has new tires, good floors and is ready to work. Asking $29,000, this is a must see to appreciate trailer. Call 406.357.4282. 1_11
---
Airplane For Sale
For more information and pricing, call 406.355.4591. 1_10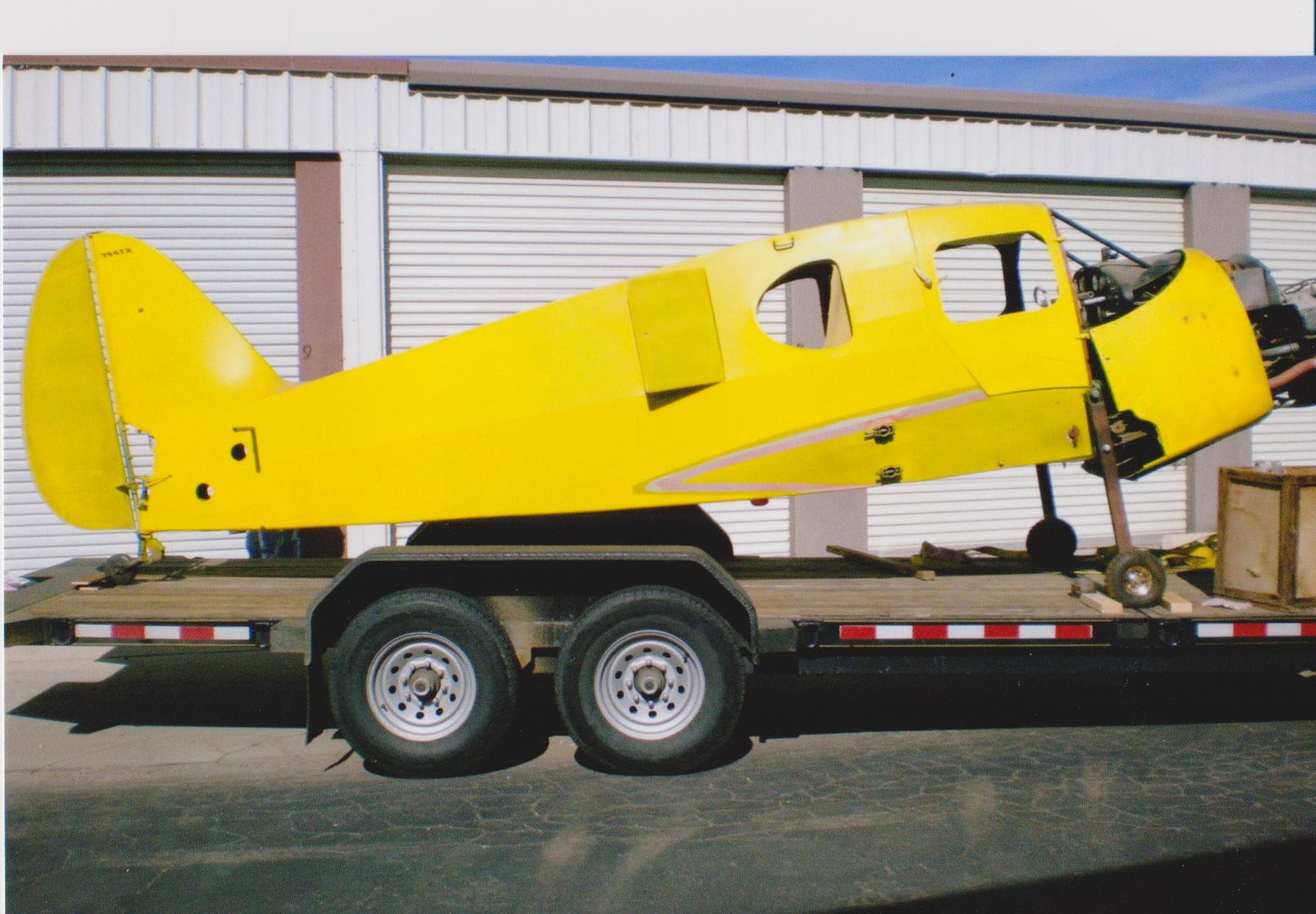 ---
Agricultural Items For Sale
2009 Rogator 1286c, 100 ft. sprayer, Mod. C9, Cat Engine, 722 hrs, 1200 gallon. 1996 New Holland 9682 375 hp tractor. 2002 John Deere air hole drill, 53 ft. with 10" spacing. 1985 Versatile 5000 series, 35.5 ft. blade. Brandt-Hyd tailgate drill filler. Mayrath with 6x27 ft. treat auger. New Farm King 3 pt. harrow. Call 406.378.3212 for pricing. 1_5
---
Misc Agricultural Items For Sale
Cat forklift, mod V80c. Motorola 2 way radios. Bin sweep-wht heart 5.5 hp Honda motor. Wilray tender trailer- 20 ft. flatbed, tandem axle, beaver tail and bumper pull. Mixing cone with 30 gal. chemical. Drill press, portable contrt. air compressor and pressure washer. Call 406.378.3212 for pricing. 1_5
---
9th Annual Big Timber Arts & Crafts Spring Fling
Saturday, April 28th from 9:00 am to 3:00 pm at the Big Timber Civic Center. If you would like a booth, contact This email address is being protected from spambots. You need JavaScript enabled to view it. or call 406.930.1880. Vendors and shoppers wanted! 1_3
---
Lincoln Town Car Parts
1990-1993 Lincoln Town Car window regulators, front LH, part number 3553-1990L; 125-1685L and rear left, part number 3553-1991, 135-1686L. New and still in shipping boxes because project was abandoned. $20 each or $40 for the pair. Call 406.357.4282. 12_27
---
Misc Items For Sale
Old sleigh, old windows, doors and horse drawn haybine with Honda motor. Pullets for sale, ready to lay by February 1st. Call 406.374.2406. 12_27
---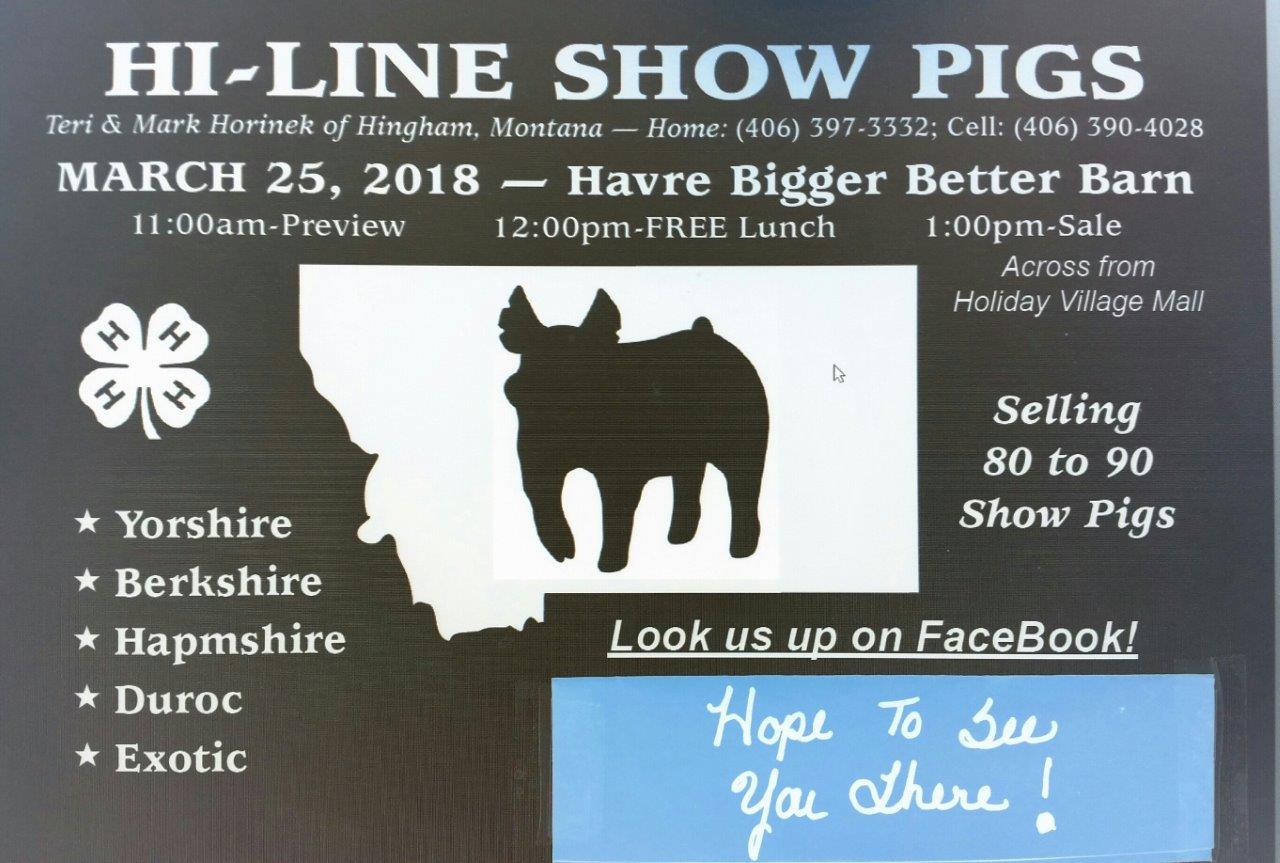 ---
Century Motor
7.5 hp Century motor, 1750 rpm with continuous duty fan cooled, code F. Asking $200 OBO, call 406.456.3214. 12_4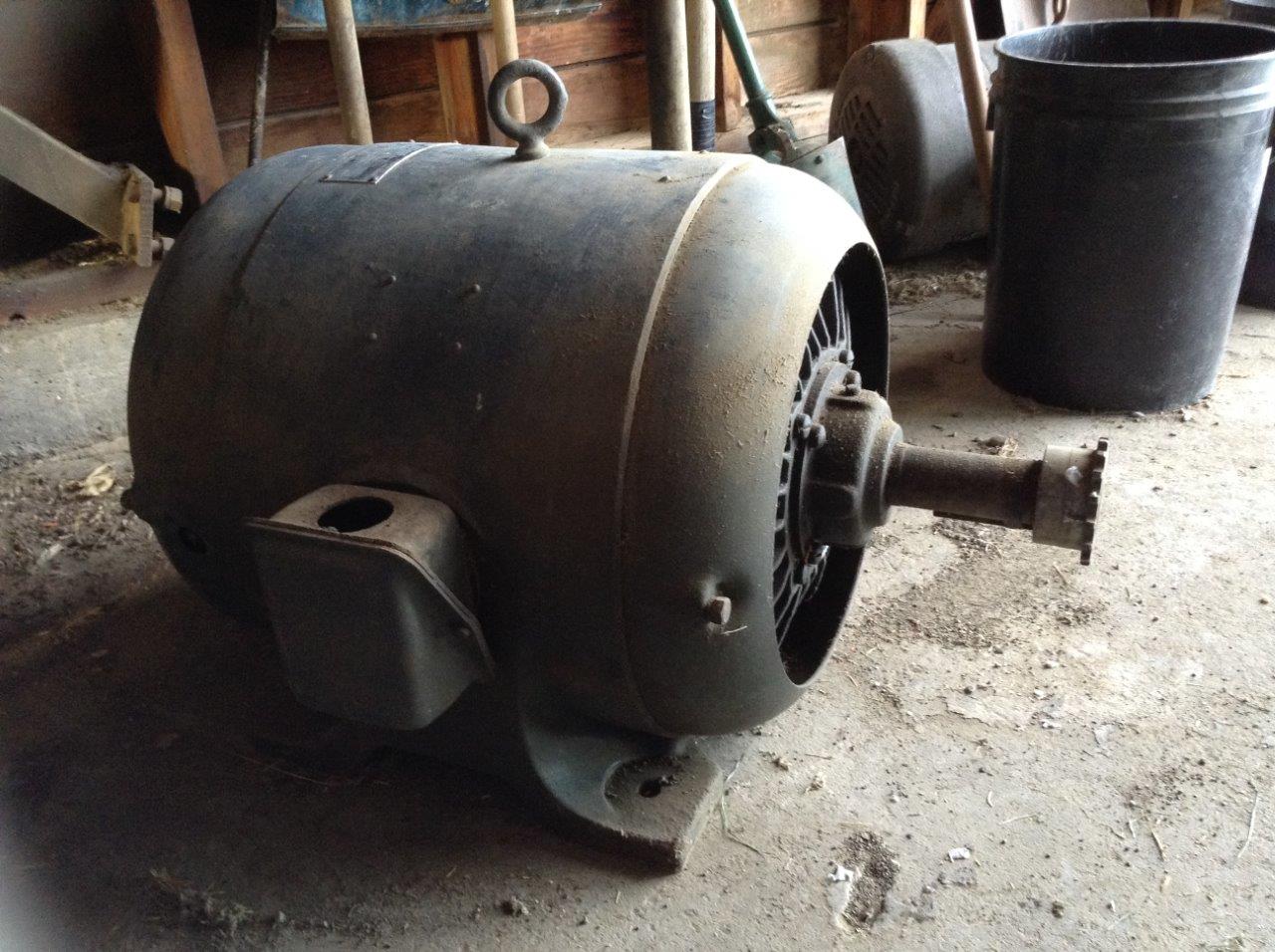 ---
Gasoline Tanks
Two 500 gallon gasoline tanks on stands, one has a gauge. Asking $300 and $200, call 406.397.3135. 11_27
---
Big Iron UTV
2013 Big Iron side by side UTV with new 600 cc motor, like new tires, winch, LED lights and 4-wheel drive. Asking $6,000, call 406.208.6619. 11_27
---
Versatile Loader Tractor
Versatile 15- bi-directional loader tractor, 4-wheel drive with grapple fork. Asking $9,000, call 406.208.6619. 11_27
---
Ford Tractor
Ford 1500 compact utility tractor with loader. Has 4-wheel drive and is a diesel, asking $4,000. Call 406.208.6619. 11_27
---